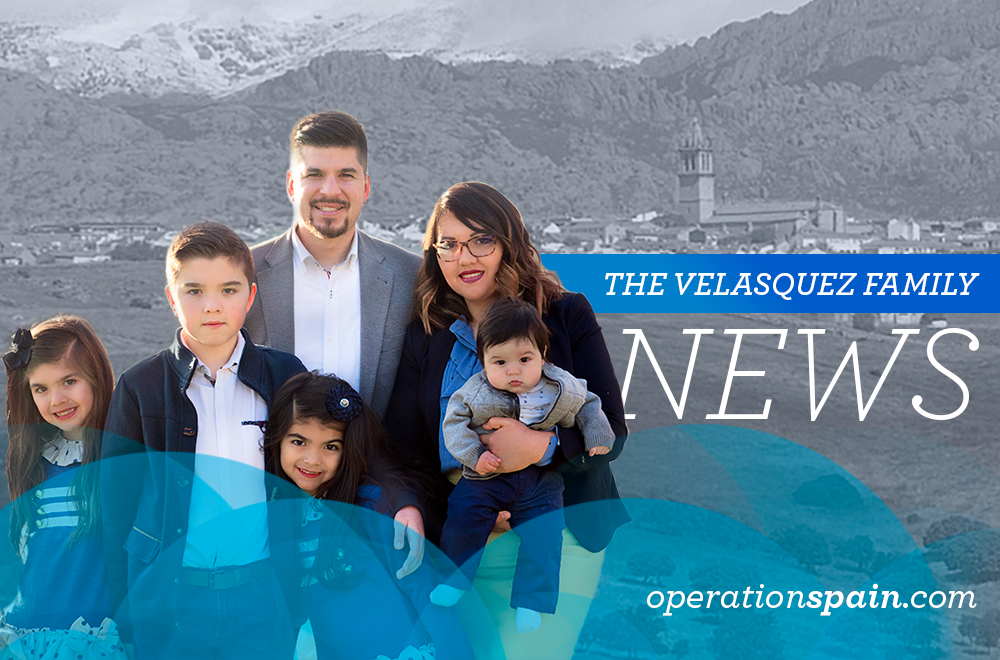 Dear Pastor, Congregation and Friends,
I was recently told that a particular form of evangelism that we were using during a church-wide evangelistic activity—in this case it was passing out tracts—was ineffective and that we should just stop trying to use it. The individual that told me this, was a well-intentioned believer from another church, but what he told me is something that I have heard many times concerning evangelism in Spain. I explained to the man that we not only strive to pass out gospel tracts, but we seek to have one-on-one conversations, in which we are able to teach unbelievers the gospel. However, we don't rely on a particular means of getting the gospel out to people, we rely on the gospel, empowered by the Spirit to save sinners. But we must get the gospel out! We must use means!
So we love to saturate our city with excellent gospel material. As a matter of fact, we just printed out some new tracts that are very well-written and captivating. We love to develop relationships with the people we encounter in our day-to-day activities, in order to share the gospel with them. We love to invite people to our evangelistic 'Come and See' Bible study where we go through the gospel of John and explain who Jesus is and what He came to accomplish for our salvation. So, I guess you could say that we have an all-of-the-above approach to evangelism. We want to develop a culture of evangelism and a deep understanding and appreciation of the gospel, as the motor for evangelism. 
And in June we plan to start recording evangelistic videos, upload them to YouTube and share them on different social media platforms! It was about a year ago that I shared with you our desire to start the Come and See Recording studio. I had written to those that had donated to the project, that I would be waiting until all of the funds came in to start the studio, but after seeking counsel and praying, we are planning to start now with what we have! We can always improve the quality as more funds come in, but we don't want to lose any more time. Please pray for us as we set-up a studio and start the learning process of producing quality evangelistic videos that we are praying will be greatly used for the furtherance of the gospel in Spain! If you want to know how you can help with this project, please reach out to me!
But while we are working on different means of evangelism, we are thankful for those new contacts that the Lord has sent our way. We have two young single adults that have started attending our church services and are showing great interest in the things of God, their names are Eduardo and Franciele. Please pray for their salvation, and also for the salvation of Agustín, Janet, Betzi, Houssam, David and Jessica. Thank you so much for your prayers and faithful support. God bless! 
DOWNLOAD PDF PRINTABLE VERSION