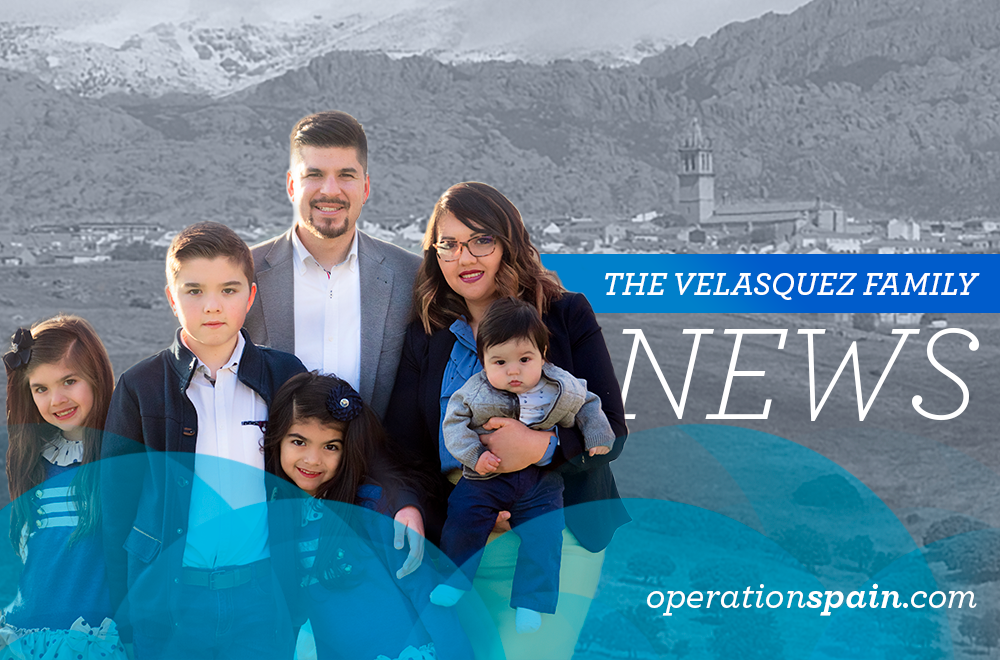 Dear Pastor, Congregation and Friends,
Since April of last year I have been preaching through the book of Acts. It has been a very encouraging time for myself and for the church in Colmenar because we have been reminded every week of our mission as a church and how the Word triumphs in spite of opposition from outside and inside the church. Two recent stories have reminded us of this glorious truth. The first is the story of Marga. She started coming to our church the end of last year. She found our church because she would see our building every time she passed by in the bus on her way to work. Marga had grown up Roman Catholic, but was saved by grace alone, through faith alone, in Christ alone, when she started reading the gospels for herself. However, she didn't belong to a church. She needed to be discipled. So providentially she found our church and has been growing tremendously ever since. 
The second story is the story of Eduardo, a young man that wrote to me saying that he wanted to study the Bible. He had gone to the states to learn English six years earlier and had stayed with a family in Missouri. What Eduardo didn't know was that they were believers. They started taking him to their church and during that time he came to know and understand the gospel of Christ. He hadn't been going to a church since returning to Spain, but through some investigation he found our church. He has a desire to learn and grow. As a matter of fact, he shared with us that in the church in Missouri he was a part of a Wednesday night bible study that is very similar to our Come and See bible study. 
And that leads me to the announcement that we have restarted our Come and See bible study. We had put the study on pause because of our building change, Covid, and several other circumstances, but since we have several new people interested in studying the gospel of John, some of them unbelievers, we can't think of a better time to restart the study than now. In the Come and See bible study we get in a circle and we go verse by verse through John and answer questions directly from the text. We have found that many people thought they knew what biblical Christianity was, but it turns out they only knew a caricature of it. The Come and See bible study allows them to discover biblical Christianity directly from the source. We have seen fruit from this ministry in the past and we pray for souls to be saved in the future through this effort.  
The Come and See Bible study is meant to go hand-in-hand with the Come and See Recording Studio that we want to start. Through the high-quality audio and video content we hope to produce, we plan to invite people to connect with us in person, and the Bible study is a good first point of contact. We want to thank all of you that have sent money for the Come and See Studio. We have received $2,025.25 up to this point. We still have another $9,974.75 to raise, so that we can buy the video and audio equipment and set up the studio. If you would like to be a part of this project, here is the breakdown of the cost:
Video Equipment: $6,100.00 $6,074.75
Audio Equipment: $2,000
Sound Proofing: $3,900
Total: $9,974.75
Thank you so much for your prayers and faithful support!
DOWNLOAD PDF PRINTABLE VERSION