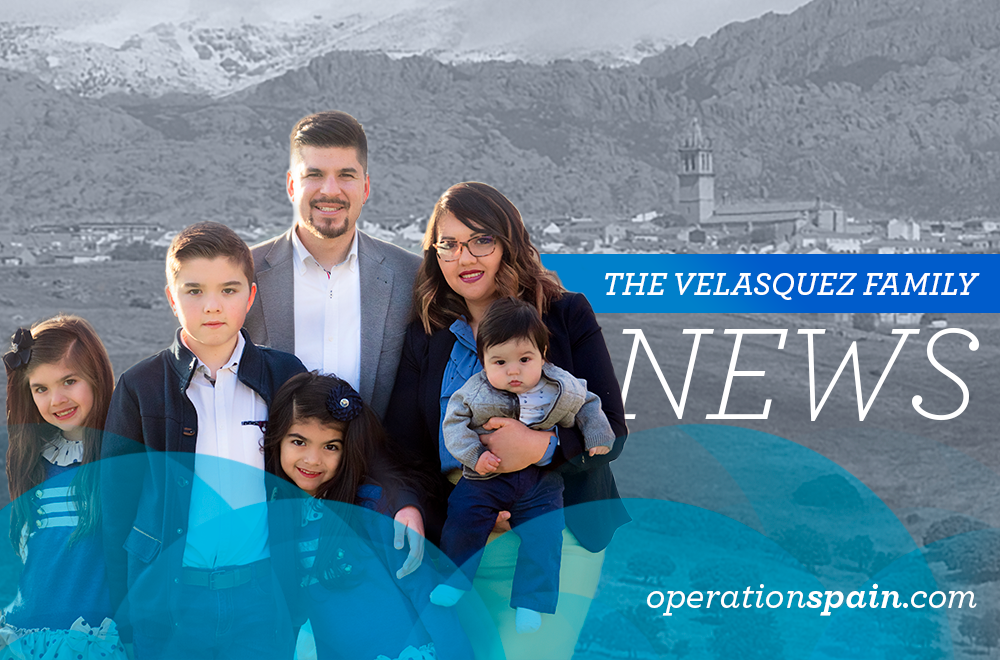 Dear Pastor, Congregation and Friends,
Our long-term goal is to see the churches we have planted here in Spain become fully indigenous, which is to say, self-supporting, self-governing, self-propagating. We are excited to announce that the first church we helped plant with my parents and my brother-in-law and sister in Parla has taken a very important step in that direction. Not only have they ordained their first national pastor (back in January); they have also purchased a permanent building. All they needed to do was remodel the building and that is underway! In just a few months they have raised $72,000 of the $80,000 they needed to finish the project. That means that the church will be in a good place to be fully indigenous very soon. Even though we are not working directly in Parla anymore (we started focusing fully on Colmenar in 2017); we rejoice at what God has done in this church that was planted in 2010. My parents, Julio and Andrea Velasquez, have done an excellent job serving this congregation and God is multiplying His work there. I continue helping this congregation in the area of training preachers, but more and more this church is being led by men that have been saved and trained in the church. Our prayer is that there would be a healthy, indigenous, gospel-centered church in Parla for many years to come. 
In Colmenar we continue working on training our members in the area of evangelism. We want to teach them to effectively share the gospel with their friends, co-workers, family members, and strangers they meet as they live their lives. One way to do that is by inviting people over to your house to share a meal. With that in mind, we are going to have a special meal in the church in November for Thanksgiving! Now Thanksgiving is not a holiday that is celebrated here, but we have seen that many Spaniards are very curious about this holiday. Many have even commented that it's a shame that Spain has imported Halloween and Black Friday from the U.S., but not a celebration like Thanksgiving. Based on that curiosity, we are going to encourage our members to invite their contacts to this special meal, and we pray that many will attend. We will share a meal together and then we will give thanks. We can't think of anything better to give thanks for than the gospel, and we want to share that with them! Please pray for this gathering. 
One other event we have planned for the end of the year is a Christmas concert. How did this plan come about? Well, the Lord has sent us the Martinez family from Peru, and Jonatan Martinez is a classically trained tenor. I have known Jonatan since I was 19 and we have been friends ever since. We even used to sing together in Peru. I hadn't seen him in 14 years, but just a few months ago I got a phone call from him informing me that he and his family had decided to move to Spain, and  that they wanted to be a part of our church. Because God has gifted him with such a beautiful voice and he wants to use it for His glory, we had the idea for the concert. We are very excited about the possibility of filling up the church building with many unbelievers who will hear beautiful Christ-centered Christmas music, but most importantly, a message on the true meaning of Christmas. Please remember to pray for both of these upcoming evangelistic events, but more than anything, pray that our people would be faithful in sharing the gospel in their daily lives. Thank you so much for your prayers and faithful support. God bless!
DOWNLOAD PDF PRINTABLE VERSION