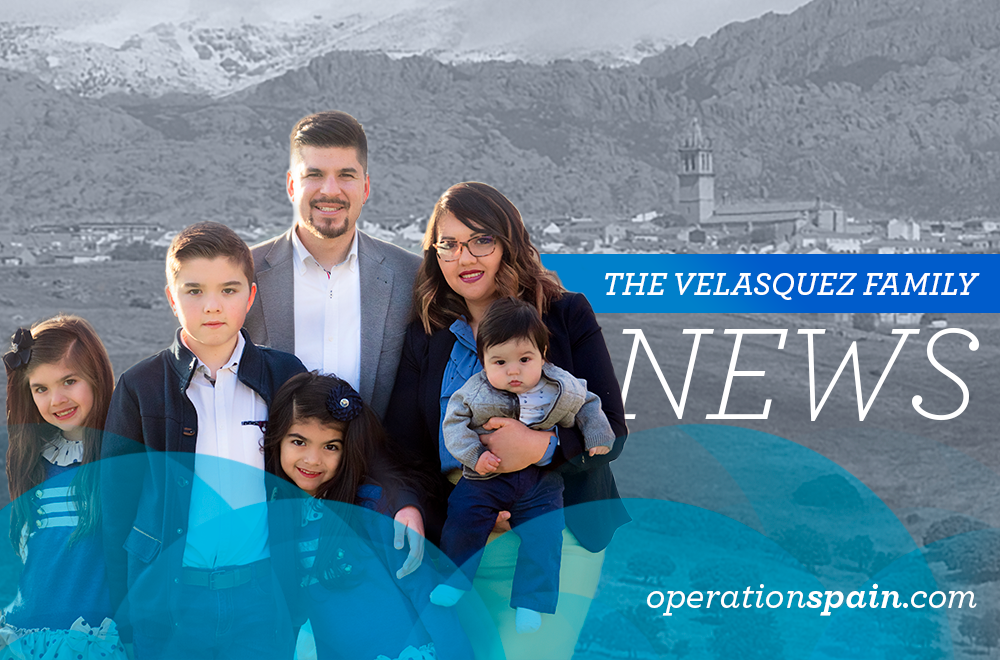 Dear Pastor, Congregation and Friends,
We are amazed at what God has done! Just one month ago, I shared with you how the Lord provided a new building for our church in Colmenar Viejo that is twice the size of our current building and $30/month cheaper. We also shared the need to raise $29,782 to remodel the building and get it ready by October 4. We had a month and a half to raise the money. Well, not only did the Lord provide what we requested, but also enough to cover the extra expenses that came up as we were working on the building, and in just one month! The Lord has been so good to us. Thank you for all that you have done to make this possible. We are on track to have the building ready by our target date.
We realize that there may be some of you that have sent money that we haven't received yet, or some of you may still want to be a part of the new building project. The good news is that you can still be involved! We have four specific needs that you can still help us with. Because our new building is larger and we now have more classrooms, including a multipurpose room, we need extra tables, chairs, storage space and furniture; we need more chairs for the main auditorium (40 chairs);   we need audio equipment (we never needed that in the small building); and we would like to install a kitchen in the multipurpose room for church fellowships and ministry outreach. Below is a breakdown of the cost. If the Lord leads you to give towards these additional needs you could designate your gift to any of the categories below or give a general offering designated to 'New Building'.
Classrooms: $3,500
Kitchen: $3,000
Chairs: $1,500
Audio Equipment: $5,000
Total: $13,000
Buildings are a great tool for the furtherance of the gospel, but we understand that our primary ministry in Spain is to make disciples of Christ, and that involves evangelism and discipling. It also involves raising up and preparing men for gospel ministry. This has been one of our main focuses since we arrived in Spain in 2010. One of the first men that was saved in the church in Parla was Paco Prada. You have read his name many times in previous letters. He has been faithfully serving the Lord in the Parla church for ten years. We are thrilled to announce that he will be ordained as a pastor on October 3.  He will be serving as pastor alongside my father. We pray that many more men will be ordained as pastors in the next few years from Parla and Colmenar, and that more churches will be started. Thank you once again for faithfully supporting our ministry and for giving above and beyond. You are a blessing!
DOWNLOAD PDF PRINTABLE VERSION