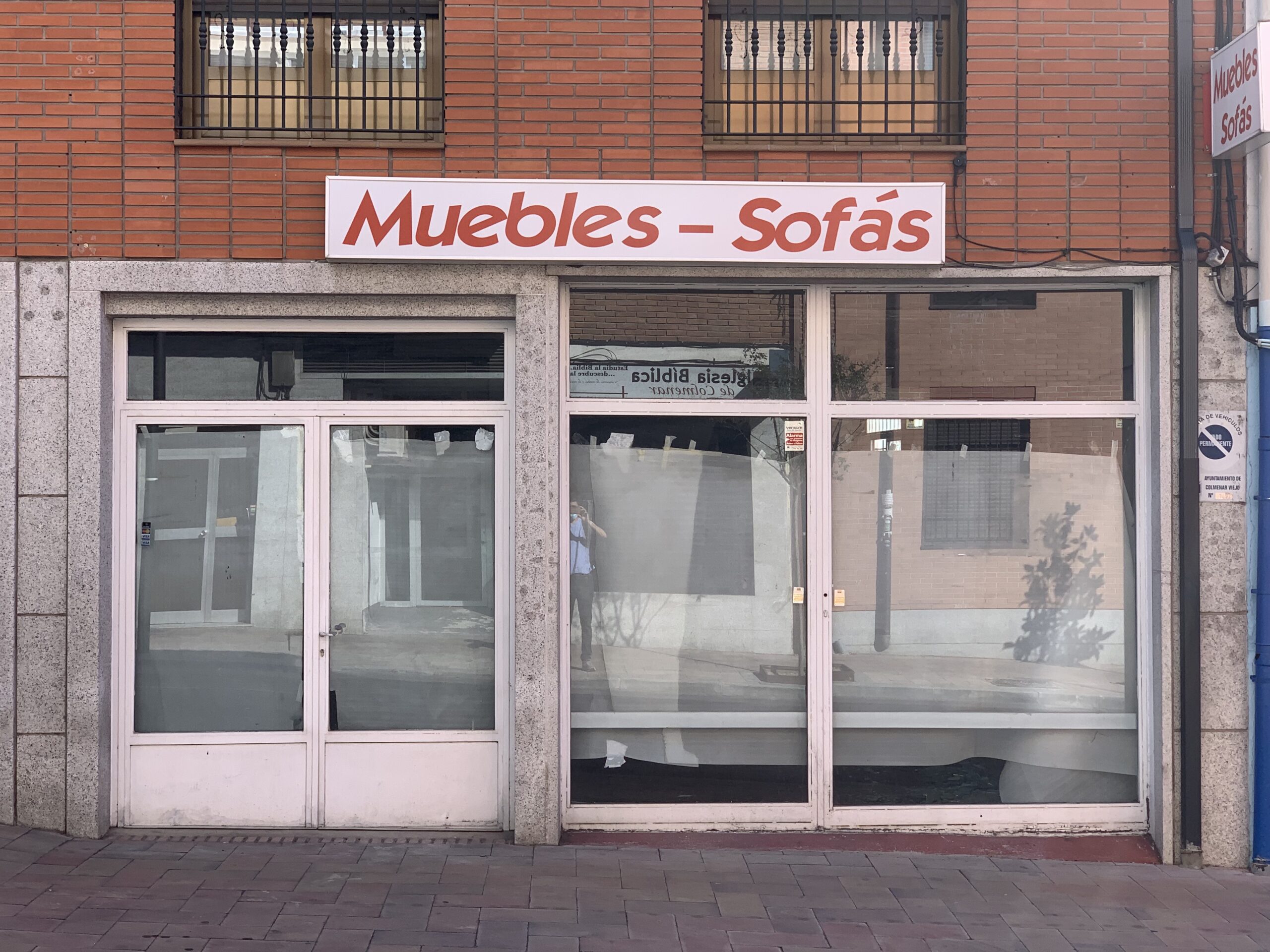 Dear Pastor, Congregation and Friends,
When we returned from our furlough in December 2019 we had many plans for the work in Colmenar Viejo. We were excited about training an army of evangelists and saturating Colmenar and the neighboring towns once again with the gospel. Then COVID-19 hit and our plans were put on pause for a while. But what we didn't know was that the Lord had something amazing in store for us that we had not even imagined or planned, and it involves a new building for our church! Yes, in the middle of the coronavirus pandemic and during the slowest months in Spain (July and August), the Lord has opened up a door of opportunity for us to finally rent a larger building to meet in. 
We rented our current building when we started the church in 2013. It is 968 square feet. We have an auditorium that seats 40 and only two small classrooms for the kids. We simply have no more room to grow. For years we have been looking for another building to rent, but the prices have always been too high. But because of many factors, including the effects of the virus on the economy, prices have drastically fallen. So here is the exciting news: We found a building that is a little more than twice the size of our current building for 25 euros/month ($30) cheaper than the building we're in right now. Not only that, the building is directly across the street from ours. This new building will allow us to have four classrooms and an auditorium that seats 100. With this new building we will be able to reach more people and grow to the point where we can fully support a national pastor. Our church is very excited about this new opportunity, but we need your help!
The owner of the new building has given us two months rent free (August and September) for getting the building set up.    We have to install air conditioning, put up walls, lay down flooring, and do a few extra things such as finishing the bathrooms and setting up the electrical work. We are trying to save money by doing some of the work ourselves, and by finding the greatest deals possible on material and labor (Eduardo has been a huge help with that). But even with the savings, we still need $29,782 to finish the building by October (which is when we need to leave our current building). We are asking the Lord to provide the money so that we can move in the first Sunday of October. Would you consider helping us with this need? Here is the breakdown of the cost:
Walls and doors: $9,719
Bathrooms: $3,912
Flooring: $4,956
Electrical: $1,974
Platform: $684
Air Conditioning: $8,537
Total: $29,782  
If the Lord leads you to give towards this project you could designate your gift to any of the above categories or give a general offering designated to 'New Building'. I will be sending out weekly email updates with pictures of the progress and news of how the Lord is providing. We look forward to the day that we can meet in the new building and see the work of God go forward in Colmenar and abroad. Thank you so much for your prayers and support during this time!
DOWNLOAD PDF PRINTABLE VERSION